THE VILLAGE EMPORIUM can be found at 11 Pleasant Street in the quaint seaside village of Chester, Nova Scotia. Our unique shop is on the corner of Queen & Pleasant streets and surrounded by such businesses as Tradewinds Realty, Scotiabank, Kiwi Cafe, Chester Playhouse, Amicus Gallery, Valverde's Studio, Nicki's Inn Chester, Mecklenburgh Inn, Foc'sle Tavern, Going Coastal, Julien's Bakery, and many more wonderful spots to check out. Just a few minutes walk takes you to either the scenic front or back harbours, Chester Yacht Club, Tancook ferry terminal, and even more shops, inns and restaurants.
With over 25 vendors under one historic roof visitors can find a varied selection with over 60% of the store being locally handcrafted products. As you walk through multiple rooms you will see artwork (original & prints), local lavender products, hand-tailored items for baby, adults and even the dog, books, recycled wood home decor, decorative painting, cards for all occasions, herbed oils & vinegars, hockey items, Dill's Giant Pumpkin seeds, Alpaca insoles & dryer balls, sock monkey kits, wooden signs, purses, windchimes, selection of clothing, beeswax candles, children's toys, nautical gifts & souvenirs, Chester t-shirts & ballcaps, home decor, general giftware and a wide selection of jewellery including beachglass creations, sterling, genuine pearls (knotted on site), gemstone and various styles of handcrafted pieces. And now we also have like-new quality ladies clothing on consignment. As we say.. something for everyone ...because there's more than this short list!
Each vendor has their own page on this website. Please check out what they have to say.
Proprietors Pat McNamee and Angela Kitching welcome you to experience the emporium. Take your time.. look around..and if you just can't find anything to take home ...you haven't delved deep enough.............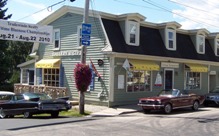 OUR VIDEO!!
Click the above picture to watch our promo video
and get a tour of The Village Emporium.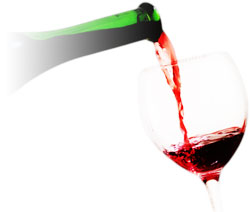 Click the wine to check out the Chester Press Release!
The Press Release is put out weekly from June to December
by the Chester Merchants Association.
An entertaining info-letter about what's happening in Chester!